Circus brings last ever LBS shows in Liverpool & London
HYPE!
Circus has not one but two of the final ever dates of Laurent Garnier's LBS project lined up for one memorable weekend at the end of the month. Head down to London on the Friday 30th November where they have him on at the Egg alongside Yousef and Acid Mondays, with Saturday 1st in Liverpool Julio Bashmore, Guti and HotSince82 among the starlets. For the latter you can pick NUS tickets up at my favourite Boozer; the Font.
LG is of course arguably the most mesmerisingly brilliant DJ of all time, a true master who brings an effortless guile and flair to his signature style of trance tinged melody drenched techno which has the capacity to steer towards more eclectic territories. The LBS project sees him interpolating live elements into his DJ sets to usual rapturous responses (although I witnessed loads of mullteed Spanish whopper departing at set at Timewarp in disgust due to him playing dubstep), but he has recently announced 2012 will be the end of it. Which is sad!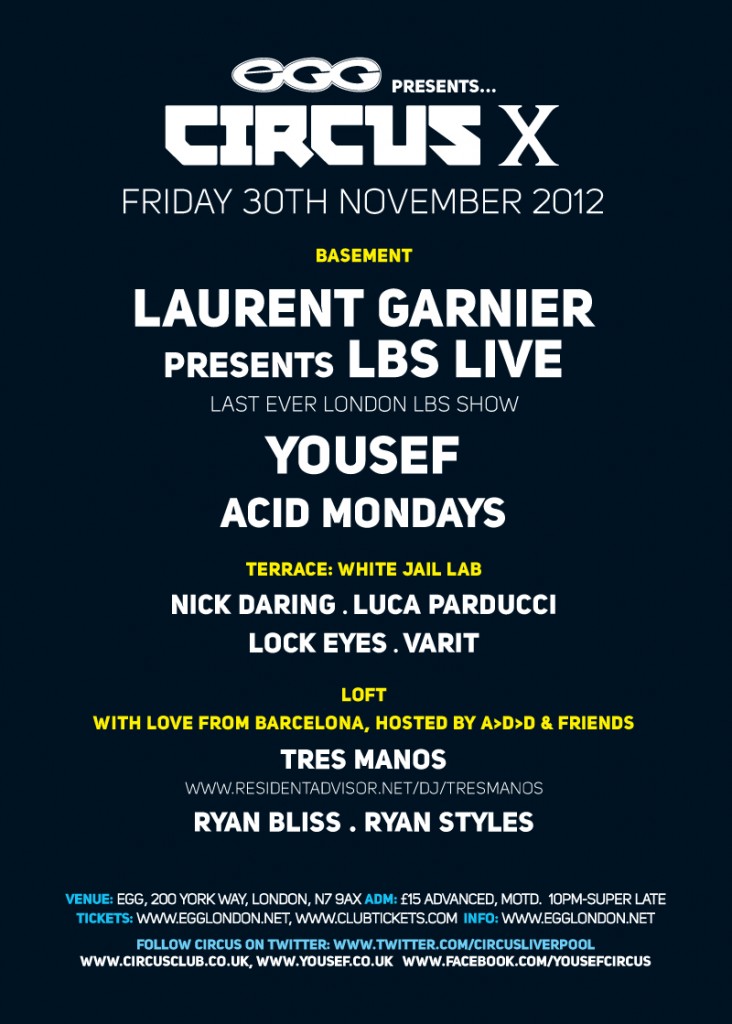 Anyway if you're in the capital of the country or the capital of boss over this weekend then you'd be worse placed than to take part in this epic slab of historical raving. When he drops this it might even make you cry.