Guy J Interview on Data Transmission & Circus London Fri 27th Oct
"Every place has its own style of music or its own way to react to music and that is what is so inspiring about all this. There are places I go and beforehand I'm working on music specifically for that place and those people – music that is inspired by my experiences, that I feel belongs to these places."
I spoke to Guy J ahead of him dropping by the Egg in London this weekend for Circus for Data Transmission, clicking on the quote as ever takes you straight to the feature.
The event in question is the launch party for Yousef's sophomore album 'A Product of Your Environment', with Yousef and Guy joined by Luca Bachetti, Jon Rundell and Lewis Boardman.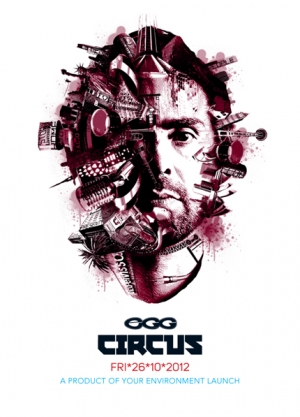 Yousef also recently released two videos, one which previously got a mention here and the other for 'For the Terraces' which takes in the sunk issed shores of Ibiza, a certainly different approach to the Liverpool focused approach on 'Feel the Same thing'. Check that out below.