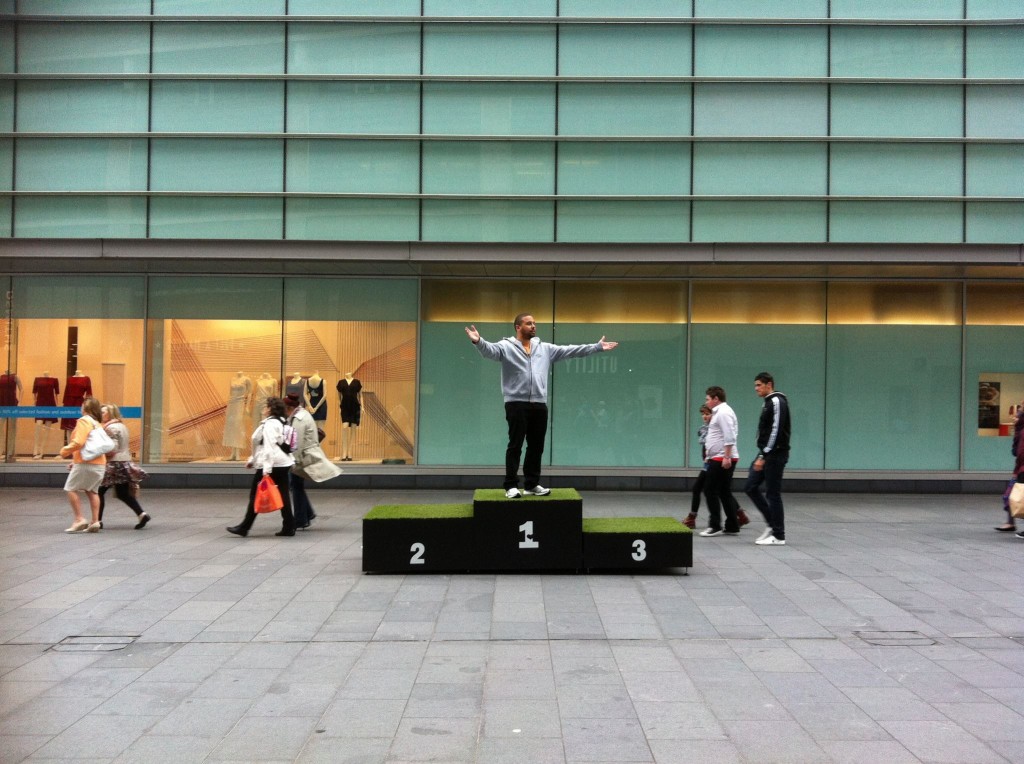 To counter the indulgence currently being wacked out by my drawn out saga of releasing my top 25, I asked a few others to contribute their top ten. Darren flips the script not only in his choices, but also in our usual blogging techniques by offering a great selection brilliantly streamlined in comment.
10. 6 Feet Deep – Gravediggaz.
Perhaps the most surreal concept album ever conceived in Hip-Hop, but also one also producing some of it's most highly creative beats.
9. My Beautiful Dark Twisted Fantasy – Kanye West.
Is he a member of The Illuminati? Why is the Album Art bizarre? Elton John's on the record..!! Despite all these interesting questions, it will be remembered as one of the greatest artistic works in Hip-Hop history.
Kanye West POWER by Marco Brambilla (Director's Cut) from ARTJAIL on Vimeo.
8. Illmatic – Nas.
Nas' first ever long player has, due to the total brilliance, become something of a curse for his career as with each proceeding album leaves aficionados disappointed. Sort of how Wayne Rooney has never topped his début for Manchester United.
7. Midnight Marauders – A Tribe Called Quest.
Deliberately recorded from Midnight till 6am, the result was a unique sounding album that captures the collective at their zenith. Wide awake when the majority of their counterparts where sleeping.
6. When Disaster Strikes… – Busta Rhymes.
This album can only be described as perfect Saturday Night Warm-Up Music, ready for before the adventures begin. It's just fun; something that's sadly in very short supply within the genre & the lifestyle.
5. Doggystyle – Snoop Doggy Dogg.
Long before the Adidas contract & numerous other endorsements that he now promotes turned him into a brand, Snoop Doggy Dogg was a youngster with the aim of being the No. 1 on the Mic. When this came out he most definitely was.
4. Cypress Hill – Cypress Hill.
This entire album was in-fact intended to be the demo version, yet it was decided that it's rough gritty sound perfectly suited the lyrics. At times, the imperfections are better.

– –
3. Enter the Wu-Tang (36 Chambers) – Wu-Tang Clan.
It simply should work having that many members then including tooo many samples from badly dubbed 1970's English Kung-Fu Films.
An Aggressive but also silly combination, yet one executed perfectly.
2. Bizarre Ride II the Pharcyde – The Pharcyde.
A group of four very young 20yr old stoners from Southern California that have concerns about women, marriage & weed make a masterpiece without realizing. It doesn't matter it you're from Los Angeles or Leeds, you'll instantly connect with this album as it's about the Human Experience.
1. The Score – The Fugees.
Inspired by the later work on Bob Marley, it impressed both the ghettos & the suburbs across the globe.
According to urban-myth, for some reason the album directed connected with the Chinese Population making it currently the most bootlegged album in history.
Agree or Disagree with my selections? Send me a Tweet at @DazAltTheory using hashtag #GJHH25