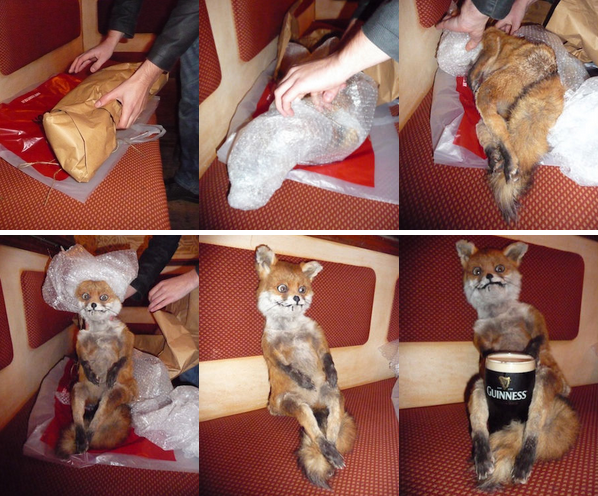 The internet is weird. Proper, proper weird. But every now and again something happens that is such a whirlwind of oddity it goes beyond even the usual realms of skewered sanity. This story is just one of those examples. Genuinely, click on this link. It's amazing.
What started as a bit of a pisstake comment from Irish electronica fiend Space Dimension Controller has since spiralled into epic proportions, resulting in the Russian obsession with a very bad example of taxidermy, and a weekend of electronic goodness first in Carlisle and then in London, the latter boasting Pete Gooding as well. Those who have been following the story, myself included, have been mesmerised by the sheer lunacy that keeps happening from it. It's a relentless example of why the world wide weirdness is the best thing about the 21st Century. I'm sadly unable to see the Fox off at either show this weekend, but if you are there or thereabouts do it.
The oddest rave of all time.