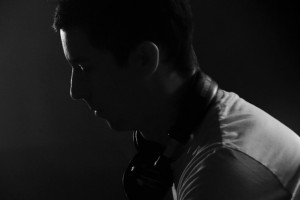 The Thin White Duke is back.
After a series of Djing gigs last year, notably at Fabric, Chibuku and the Warehouse Project, he man known to his mother as Stuart Price returns from a lengthy hiatus production wise with this stomer 'Church'. It liberally borrows from the Justice template of crushing 80s influenced electro (the link is even more pertinent by this video, which simply turns his Jacques lu Cont moniker into a cross), but considering JLC pretty much invented the sound in this guise we can forgive him. And it has that sumptuous trademark bass which defined the Price production template underpinning it all, and a series of euphoric choir esque vocals. This is stadium dance music.
Jacques lu Cont was something of a hero for me at that point where I just started Djing, dragging dance music out of it's dull age of twelve minute progressive house records by playing Steve Miller Band's 'Abracadabra' and Depeche Mode's 'I just can't get enough' in between a ferocious mix of house, electro and lost and forgotten eighties dance classics. And then there was that Fabriclive mix; no-one had even contemplated dropping Strauss on a mix cd before and it still stands as one of the most revolutionary compilations of it's time. Seriously, if you haven't copped that you are missing out on a piece of EDM history.
In a series of dates in Liverpool he defined a certain period of time clubbing in the city, not least in his run of Chibuku shows when the club was just exploding out of his Lemon Lounge infancy. The best of the lot though was in February 2003 at Bugged Out, where him and Erol Alkan (also just at a point where he was tearing up the rulebook of rave), which I still reckon rankles as the best night clubbing I have ever had. He returns to Bugged Out! at Sankeys on February 17th, and plays his own headlined show Reload a day after in London's XOYO.