What can be said about Margaret Thatcher from me that hasn't already been mentioned on the Television News, Nationwide Radio Stations & major Newspapers of Great Britannia since the announcement of her death on Monday 8th April 2013?
Honesty. None of this 'no talking bad of the dead' traditionalist rubbish let's get real…
The reason why Margaret Thatcher is rightly hated is that the nation wanted & in some way still require a leader that can make Britain great, and her methods on doing that have divided the nation. The only other Prime Minister since 1945 that can attain similar levels of negativity is…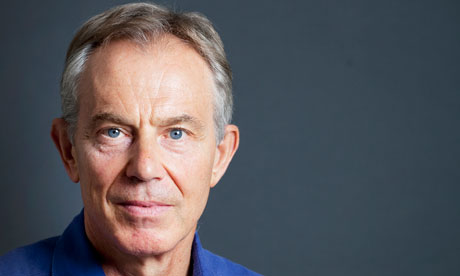 Tony Blair was Prime Minister from 2nd May 1997 – 27th June 2007, that's a long time yet for high ranking British Politics it's more like a hundred years. Some would say his long-lasting legacy was Education, specifically in it's compulsory phase, yet if this is true shouldn't it have therefore produced more intelligent and sophisticated young people? You'd think this would be the case yet millions of them find this entertaining…
Also, praising Politicians for improving services for a nation's Health Service/Education/Public Transport doesn't work with me as that's the same as giving merit badges for each Parent that feeds/clothes/houses a Child. This stuff is standard issue requirements. Current British Prime Minister David Cameron is asking for another 4 years in Power because he's given an exemption to the National Health Service not being part of his austerity cuts, is he for real?!
I believe that Margaret Thatcher was, like her good friend Ronald Reagan, created. This being the correct term used by those figures who are in control yet we never see. It's possible that each major leader is an actor paid to perform a role for it's audience:
Evidence:
The British amongst you might view the above video as being somewhat typical of historical antics within The White House yet this little known BBC Documentary shows some uncomfortable truths about Margaret Thatcher.
Evidence:
Would the BBC have the courage to re-show this amazing Documentary showing the honest truth about Margaret Thatcher? The answer is unlikely, mainly because they wouldn't want to become future victims of David Cameron's austerity cuts. We have to realize that for all our technology; we occupy a world where Corporations have limitless resources & Journalists report rather than investigate corruption. Now honesty is located in Blogs rather than on TV News.
What proves how out of touch Margaret Thatcher along with each of her successors are, is the following 1985 Report from the American Ambassador to London – Raymond Seitz to his superiors:
Reading it, you get the feeling that Ambassador Seitz is in shock that the vast riots happening just four years earlier wasn't direct enough to get Thatcher's attention. Particularly the fact that the country included late nineteenth Century levels of actual poverty.
The report was made 28 years ago but worryingly it still has relevance hence the 2011 UK Riots. Life is getting bad when a Politician seems less convincing than a Professional Wrestler, isn't living in a Democracy about being honest?
Plastic…
Fantastic…
The majority living in Britain feel that life could be better yet it isn't. Therefore ask yourself this, is our Democracy simply just an illusion? We might as well make CM Punk the new Prime Minster in the next General Election.
I will be celebrating the fact that such a vile individual like Thatcher is dead as these festivities at least show those pulling the strings in the shadows that they haven't got complete control… yet. As long as freedom of expression doesn't promote hate & violence then it should be allowed – that's called True Democracy.
Margaret Thatcher leaves behind two children:
Sir Mark Thatcher – currently banned from entering America, Monaco & Switzerland for being an 'undesirable', due to funding an unsuccessful plot involving mercenaries taking over an oil-rich Equatorial Guinea (West Africa) in 2004.
Carol Thatcher – disgraced journalist banned from the BBC for openly expressing racist opinions.
Baroness (she was later given this title) Thatcher was known to be very keen on quoting scripture from The Holy Bible, whilst I am not Christian I found the following that's suitable…
Matthew 7 : 15-20 [New Kings James Version].

Twitter: @DazAltTheory