It's been one heck of a long summer, and apparently it's set to continue this nice weather for a few more weeks – obviously great. Don't front though, October is still round the corner and soon enough winter will be here and it'll be fucking grim again. Proper grim.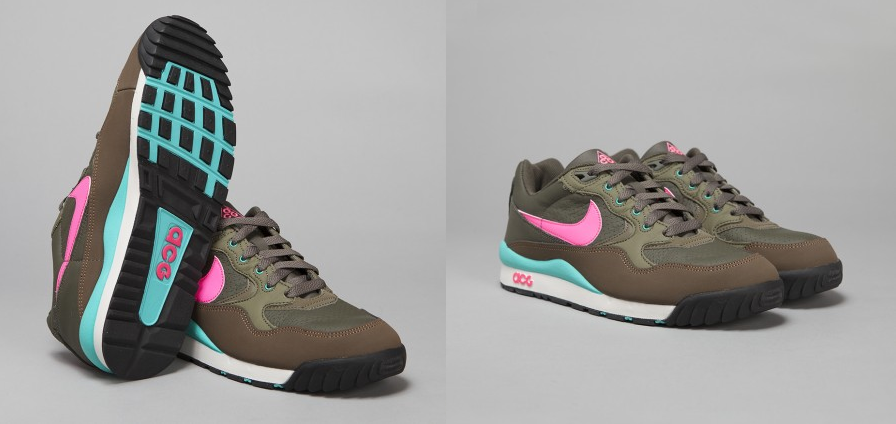 In my infinite knowledge I've decided to plan ahead this year for my winter trainers and bed a pair in a little bit earlier than usual, and went for these badboys from Nike. Part of their rugged ACG range, I read a few things on blogs and whatnot which basically makes them capable of surviving a nuclear holocaust, a Daily Mail hate campaign and the sexual advances of Dave Lee Travis, so they should be great for my cheesy size 11 feet. Plus they look great, I don't know how hot pink andolive green works but it does.
Bag a pair from Oi Polloi (where I nabbed the pics from).